The popularity of T20 cricket is growing rapidly: Warwickshire County Cricket Club set out to capitalise on the opportunity by developing a dedicated brand for their T20 side, the Birmingham Bears.
Birmingham Bears' primary goal is to build brand awareness with younger cricket fans. The wider ambition is to dominate the T20 category and be seen as a template of best practice to keep ahead of any structural changes made by the England and Wales Cricket Board.
In order to deliver this objective, the Birmingham Bears brand had to become accessible to youngsters, schools and families through merchandise, digital and local community initiatives. The brand went through various iterations and re-designs before Class came up with a concept that highly resonated with players, fans, staff and everyone associated with the club.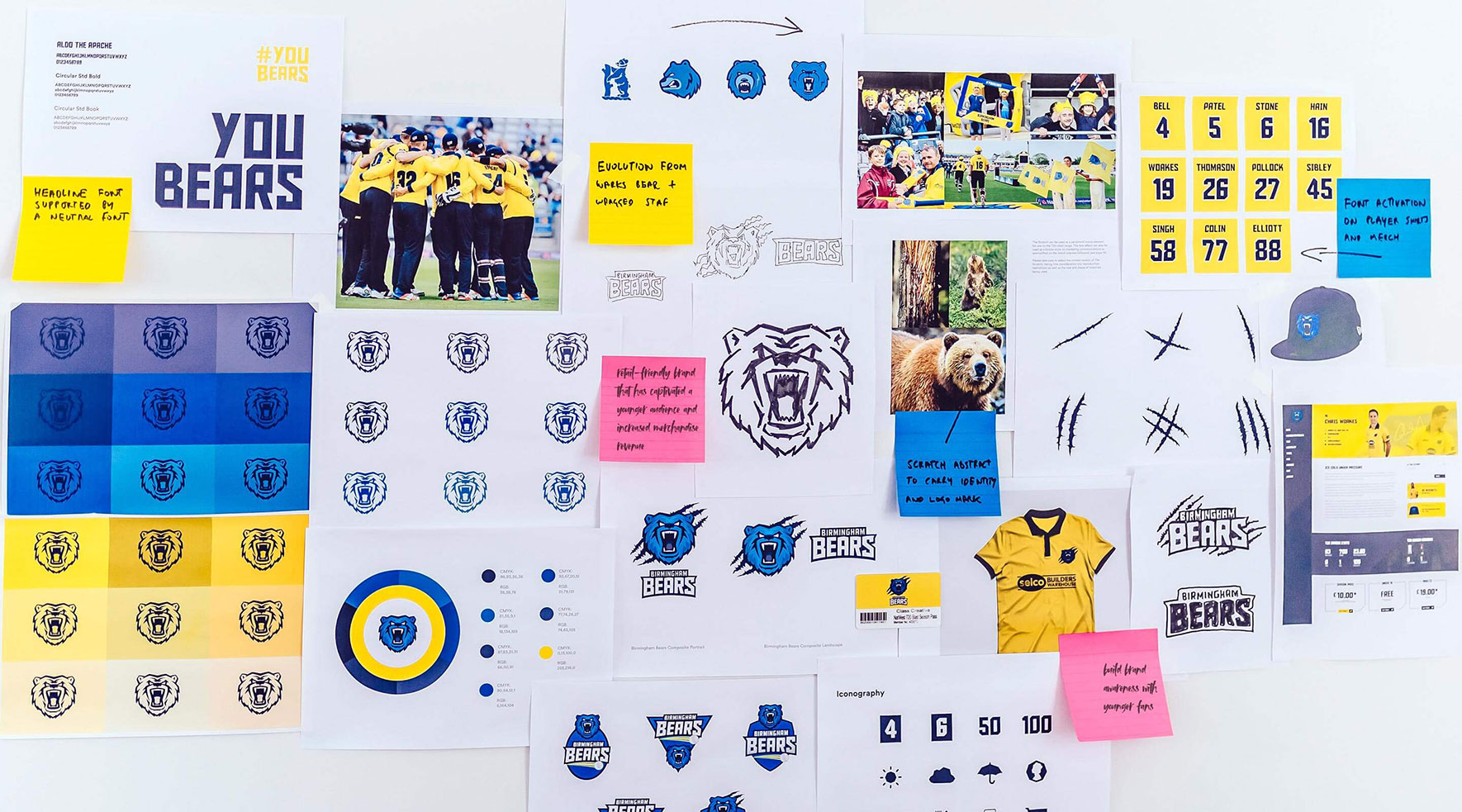 The new crest sits proudly on all playing kit, merchandise and digital platforms whilst featuring prominently within community marketing initiatives. Class produced comprehensive brand guidelines and consultancy on marketing roll-out.
Class delivered a retail-friendly brand that has captivated a younger audience and increased merchandise revenue. An exciting new product range was launched off the back of the new identity, including match-day shirts, caps, golf balls, confectionery, casual wear, bed linen and other items targeted at a younger audience.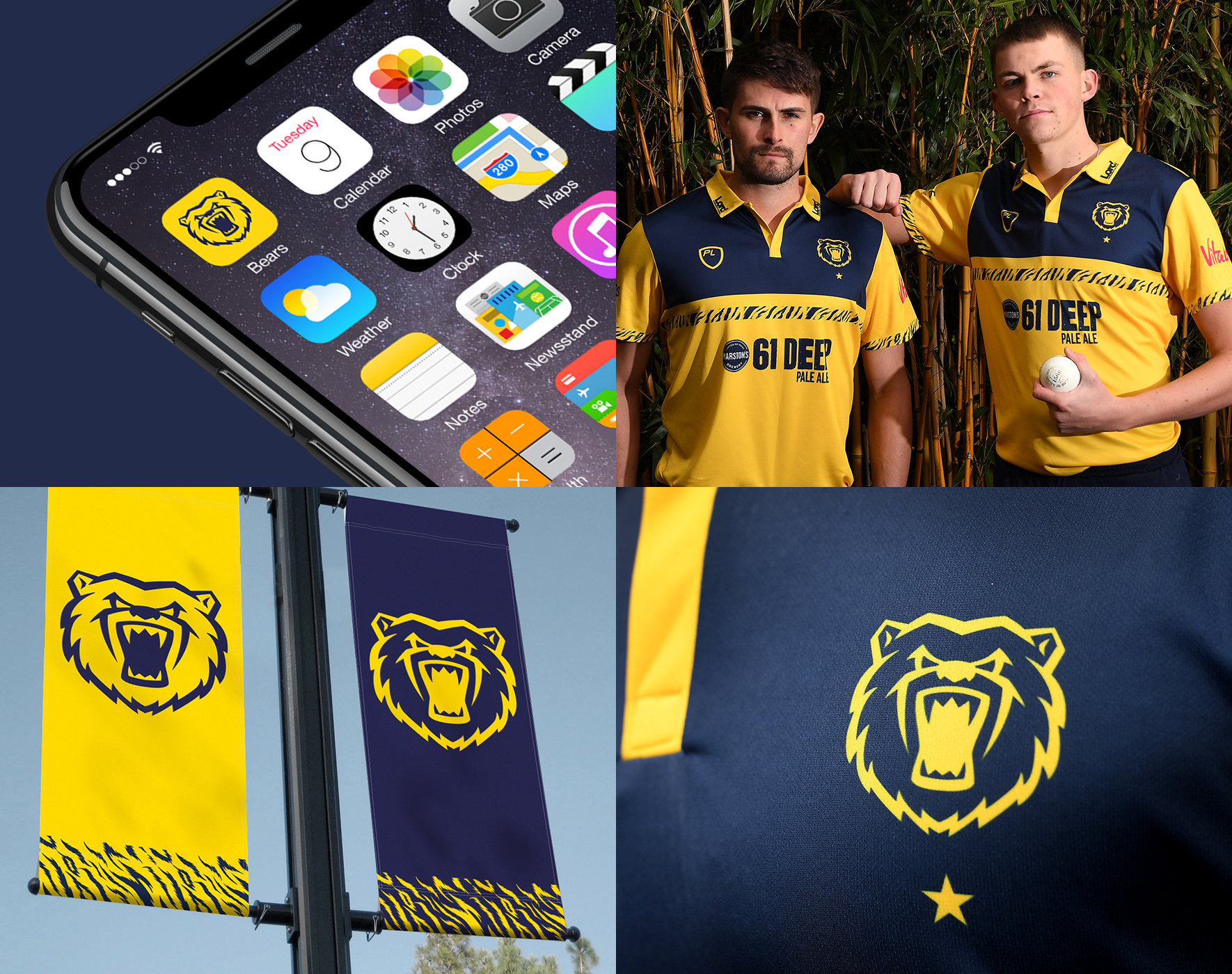 Interactivity and real-time content are some of the best ways to improve online fan engagement. Class connected the website to Opta's live data feed. In-play runs, wickets and scores are fed straight to the website, along with post-match fixtures, results and tables, which are updated automatically.
The digital landscape of how sports fans access, engage and share digital content is constantly evolving. 49% of Birmingham Bears' website traffic happens via mobile devices. The newly created Birmingham Bears website gives fans a seamless user experience, whether they access the content on their smartphone at the match, tablet at home or desktop at work.
36% of Birmingham Bears' traffic originates from social media. The ability to read and share posts on any device were key to making the website a success.
"Class delivered a fantastic brand and digital presence for the Birmingham Bears. Class provided the perfect solution to a difficult task. We continue to develop our relationship with the company and pursue our ambition of become the best cricket business in the world."
Sports brand looking for a digital agency?
We love partnering with sports brands. If you would like to work with us please get in touch.